What else to bring home as a souvenir from a town famous for nativity scenes than the nativity scene itself? That's a matter of course. All you have to do is visit the Třešť tourist information center. Is the nativity scene paper, cut-out or wooden?
In addition to the nativity scenes themselves, you can also choose from an abundance of other souvenirs that decorate not only the motifs of nativity scenes, but also castles, churches, the town hall or the Třešť unicorn or the figure of Mr. Tau. Everyone really chooses.
Souvenirs only in Info Center
The Touristic Information Center in Třešť offers souvenirs related to the Nativity Scenes tradition, which include both paper nativity scenes to cut out and small wooden or plywood nativity scenes to break out. At Christmas time, the info center also offers holiday-themed postcards and greeting cards.
In addition, you can choose from several different types of ceramics, from mugs to bells, teapots and thimbles.
Every proper info center must have postcards with photos and motifs of the surroundings or magnets. The Touristic Information Center offers over two dozen different types.
Classic collectible souvenirs are also available for purchase, including tourist business cards, stickers, diaries, stamps, coins, badges, photo stickers and more.
In addition to the already mentioned souvenirs, TIC in Třešť also offers a few interesting things. It sells, for example, a DVD with historical photos of Třešť, a pin badge with the town's coat of arms, a Toy Jenda and a Toy Mařenka from Vysočina, Vysočina calendars with photos of Jan Říha, replicas of historical matches from Třešť or, for example, a cloth bag with the town's annual emblem or a bottle of wine with nativity scenes on the label.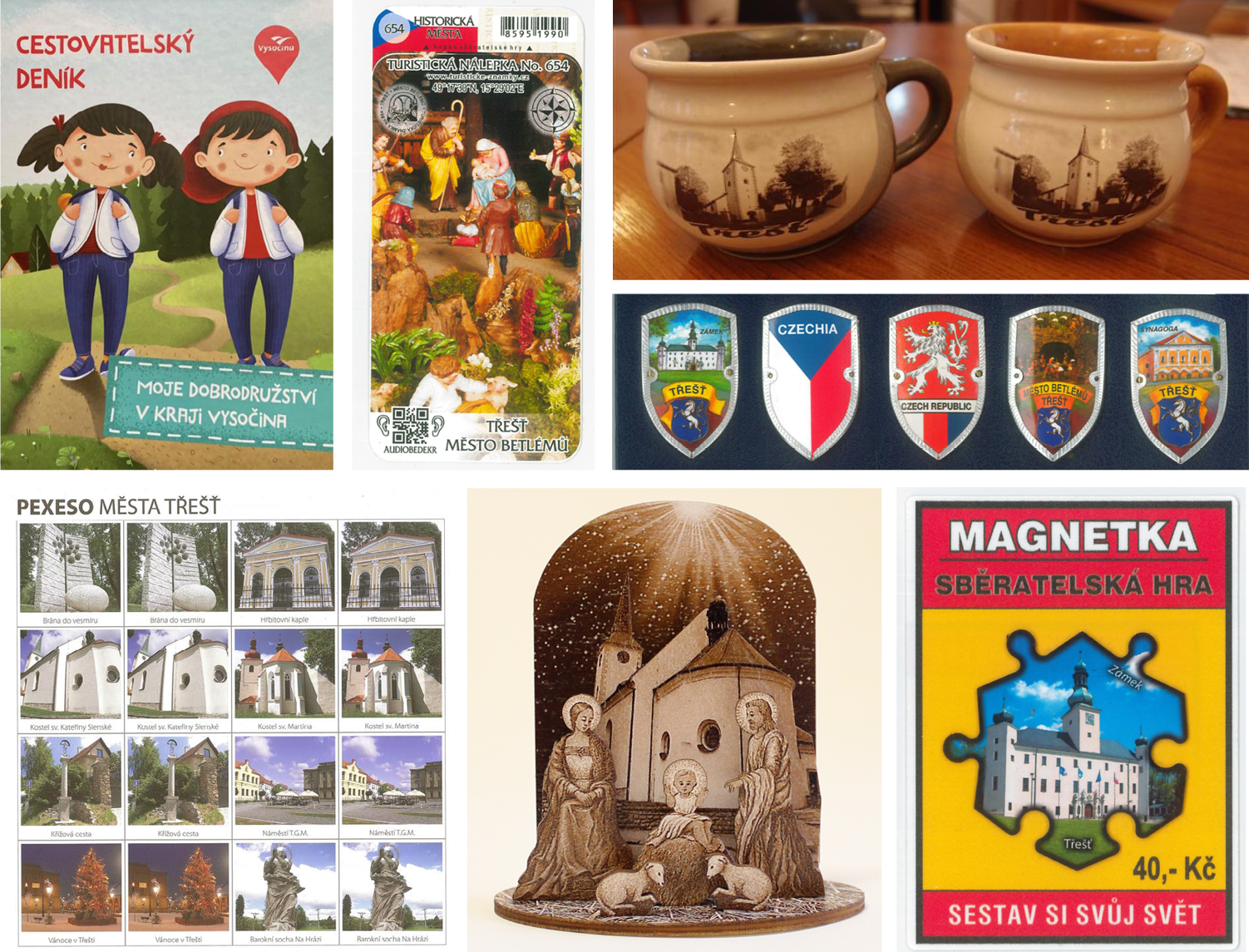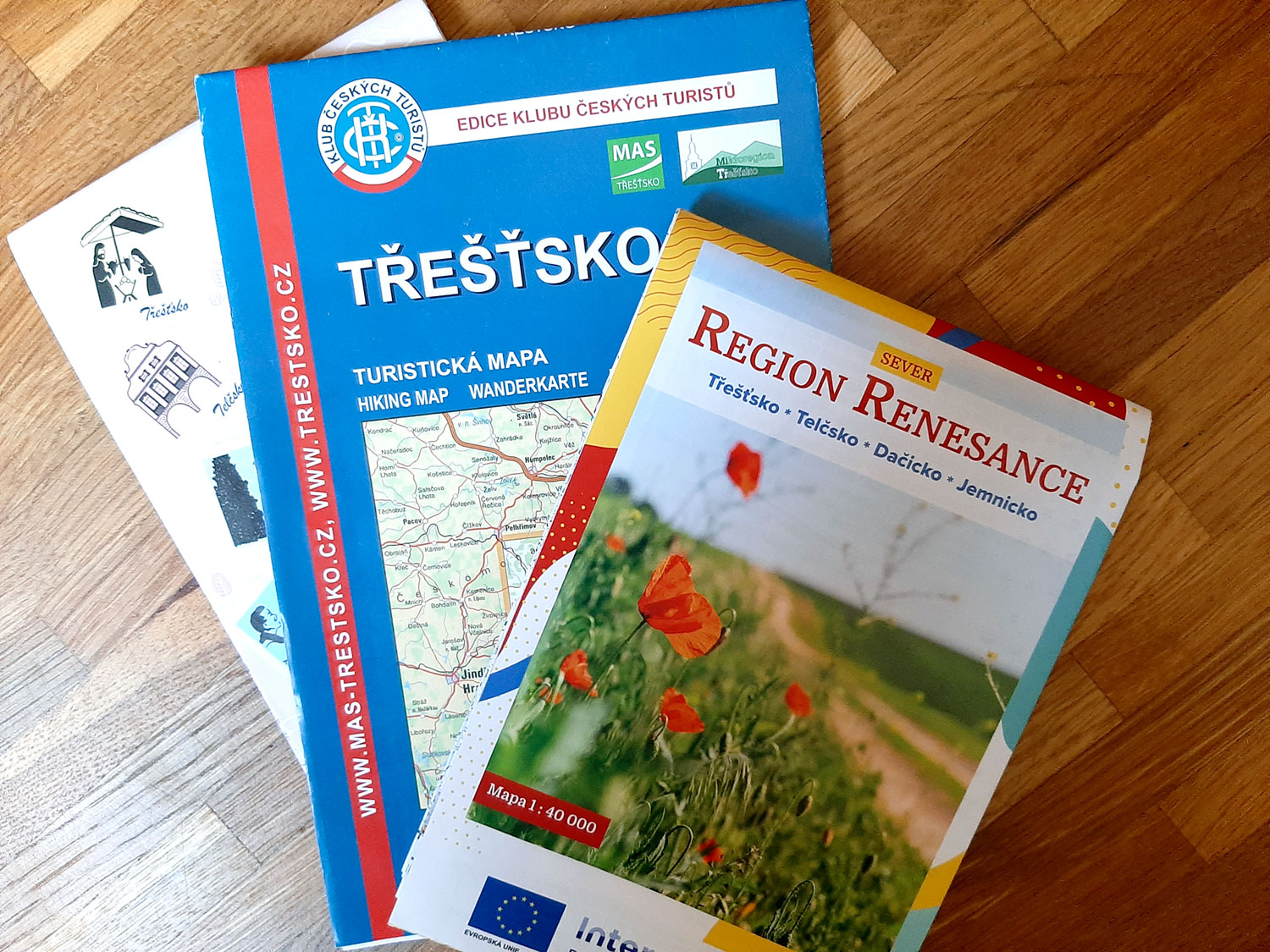 Maps
In the info center you can buy tourist maps of both the local region and the surrounding ones. Tourist, cycling and hypotourism maps are available. In addition to sales maps from the Czech Tourist Club or the Shocart company, tear-off maps of the region or maps of Třeště and maps of nearby municipalities are also available, which the info center provides to its visitors free of charge.
A Gift to your Library
At the Třešť Tourist Information Center, you can buy both books whose content touches on Třešť and its surroundings, as well as books by authors who lived, live or come from Třešť.
For example, the books Třešť 1349–2001, Třešť Nativity Scenes, Journey to the Star, Legends and Stories from Třešť and its surroundings or Třešť Mosaic can be named as representatives.
From contemporary literature, you will certainly be pleased with the books by Veronika Doskočilová, and from the new books there are interesting publications Hodice, Buková or the bilingual cookbook From the recipe of our ancestors.